Young Latinas Leading the Future in STEAM
Posted on 11/19/2019 @ 04:46 PM
By Melissa Cossio, Program Coordinator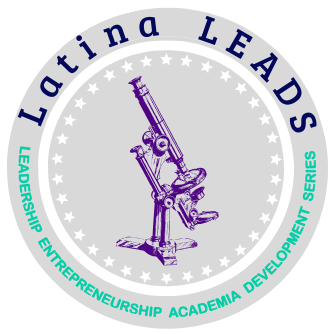 2019 marked a significant year for the partnership between LULAC and Spectrum. Together, they established the Latina LEADS program in Austin, Texas, an impactful initiative for Hispanic middle school-aged girls designed to increase their exposure to STEAM (science, technology, engineering, art, and mathematics) fields of study and careers.
Although women have made significant strides in education and economic security, statistics show that Hispanic women still lag behind compared to their counterparts in STEAM fields. According to the National Science Foundation, while women comprise 25% of the science and technology workforce, Hispanic women represent only 3% of this workforce. LULAC recognizes that in order to prepare our young women to break into in-demand tech careers, we must start early. This means promoting better career opportunities through education and mentoring at a young age. Latina LEADS puts its focus on middle school Hispanic female students as they are in a formative phase in their lives and are more susceptible to adopt a growth mindset.
"This program is a dream in the making to expand the opportunities young women leaders need to build a solid foundation in the STEAM fields. We need the minds of bright young women and the support of family to transform our communities. Through this initiative, Spectrum and LULAC are thrilled to support efforts to increase Latina representation in STEAM fields of study and careers and we are grateful to have all our participants along in this long-term journey," says Sindy M. Benavides, LULAC's Chief Executive Officer.
The program provides participants with the opportunity to take part in STEAM-focused workshops, tech-industry job shadowing, mentorship opportunities, access to academic and career guidance, leadership development, and more. The 2019 pilot cohort welcomed three partner organizations to implement the program. The recipients included Latinitas, LNESC-Austin, and Sarah Lively Middle School PTA.
For more information about the Latina LEADS program, visit https://lulac.org/LatinaLEADS/.
Latinitas - Austin, TX
Latinitas, whose mission is to "empower all girls to innovate through media and technology," serves more than 3,000 girls across Texas every year through their after-school clubs, workshops, and conferences. They recognize the challenges faced by Latinas and the lack of inclusivity in STEAM fields of study and careers and is working adamantly to break down those barriers. The success of their programs has been demonstrated by their alumni high school graduation rate of 93%. In addition, they graduate 50% more STEM majors than the national average for girls.
Latinitas joined the Latina LEADS family with a program that incorporates weekly lessons in coding, game and app design, 360 filmmaking, virtual and augmented reality production, and drone technology in addition to mentorship opportunities with professionals in various STEM sectors. Their culturally sensitive programming will not only teach girls important tools to become knowledgeable of the many STEAM fields, but will also deliver lessons in cultural history, identity, empowerment, social and emotional learning.
"An opportunity like LULAC and Spectrum's Latina LEADS program let's an organization like Latinitas do what we do best - teach technology to girls on their terms" said Gabryella Desporte, Latinitas Program Coordinator. "We get frustrated when we hear that call to action that 'girls of color need to get into tech' when we know they are and they are good at it. They, though, need to see mentors like themselves teaching it and projects that speak to their desire to improve the world or support their community. Latinitas creates that environment."
To learn more about Latinitas, visit http://latinitasmagazine.org/. Follow them on Facebook, Twitter and Instagram for the latest program updates!
LULAC National Educational Service Centers, Inc. - Austin, TX
LNESC-Austin's mission is to "elevate the student experience." Through their mission, they strive to help students achieve academically while also giving them the chance to travel beyond the classroom to discover their strengths, and use those strengths to excel at the university and their future careers. Serving over 500 primarily low-income and first-generation students each year, LNESC-Austin offers college readiness resources including SAT prep, FAFSA guidance, college applications assistance, and scholarship awareness along with career guidance services such as resume building workshops, mock interviews, networking and job seeking tips, industry professionals as guest speakers, and a variety of field trips. LNESC-Austin's success is reflected in their 100% graduation rate amongst their senior students during the 2018 fiscal year.
"We are so thankful and enthusiastic to have this opportunity for LNESC-Austin because of all the young women's lives we are impacting. This program provides girls the opportunity to have a role model whose skin tone resembles their skin tone and is there to empower them and show them they can accomplish their dreams no matter how hard it is or what their background may be. That is why this program matters, we spark the fire within them that they might have never realized they had," shares Magaly Maldonado Lopez, Program Coordinator for the Latina LEADS program at LNESC-Austin.
Their Latina LEADS program is guided through a focus on foundational robotics. During the initial workshops, students learn the basics of robotics before proceeding to a more challenging curriculum. The fun-focused workshops help students develop critical thinking skills, build their self-esteem and empower them to become more involved in STEAM-fields. In addition, LNESC-Austin is working with local universities and corporations to provide field trips and off-site workshops led by leaders in STEAM-industries such as Apple and Samsung.
To learn more about LNESC-Austin, visit https://www.lnescatx.org/. Follow them on Facebook and Twitter for the latest program updates!
Lively Middle School PTA
Sarah Lively Middle School has served the Austin, Texas community since its founding in 1886. It's mission, "to provide educational opportunities that inspire global thinking and social responsibility," is met through diverse course offerings and rich extracurricular activities. Serving over 1,000 students and their families, their advanced academic classes and dual-language programming provides students with the tools to develop cognitively.
"As a new PTA board member, I was happy to learn of the LULAC Latina LEADS grant opportunity. Situated in the heart of South Congress, Lively serves a diverse mix of student populations and communities. Winning this grant provides exposure to rich programming in science and science related careers through student activities, collaboration, and off-site field trip experiences. We have so many interested candidates and I can't wait to kick this off!" shares Laurie Solis, Lively Middle School PTA President.
https://twitter.com/livelyfalcons?lang=enLively Middle School's PTA has developed a Latina LEADS program aimed to immerse participants in the world outdoors while providing exposure to a variety of career opportunities within the fields of STEAM. Their focus on conservation of natural resources, geology, and watersheds programming is carried out through weekly meetings, workshops, and nature field trips. Through their Latina LEADS program, Lively Middle School PTA is working to increase student engagement and attendance as well as interest in the natural world around us.
To learn more about Sarah Lively Middle School PTA, visit http://lively.austinschools.org/. Follow them on Facebook and Twitter for the latest program updates!
LGBTQ Latinx Students: Make an Informed Decision about Higher Education
Posted on 09/17/2019 @ 11:57 AM
By Jesse Garcia, President of LULAC Lambda Council 11125, Washington, DC
Nearly 30 years ago, I left my border town of Brownsville, Texas, to attend a private university in San Antonio. I was a young kid with big dreams—the first in his family to attend college. Luckily for me, I chose Our Lady of the Lake University, whose student body was mainly Latinx and African American. The small school felt like home, and my mom felt reassured she was leaving me in a safe place where my dormitory, classrooms and administration buildings were all next to each other on a picturesque campus with manicured lawns.
Unfortunately, not even a private Catholic University could prevent the bigotry and homophobia that every queer youth in America has to endure in a school setting. It only took a couple weeks before the taunting and threats began. But it was too late. My tuition check had been cashed. My student loan had been disbursed. My family had already celebrated my departure. I couldn't quit.
I had to take on this harassment by myself. I had to create my own safe space and build a social circle to help me overcome bullying by grown men on a college campus.
Although there is more acceptance and protection for lesbian, gay, bisexual and transgender students today, the bullying continues. According to a recent paper, Campus Climate, by the Rutgers Tyler Clementi Center, 32 percent of queer students polled felt discriminated; 38 percent of them felt unsafe after their first year on campus; 52 percent had difficulty getting along with their roommate; and 24 percent were verbally harassed for their sexual orientation. The percentages for all these categories were higher for transgender students.
Until colleges and universities step up and take measures to ensure the safety of each student regardless of sexual orientation and gender identity or expression, the onus is put on LGBTQ students and their parents to make careful decisions on where to apply.
Thankfully, a new online resource was created to help queer students navigate life after high school: Best Colleges for LGBT Students.
BestColleges.com recently partnered with Campus Pride to spotlight top colleges in the country for LGBTQ students. The ranking system combines academic and affordability metrics with the Campus Pride Index score, which is a comprehensive national rating system that measures LGBTQ-friendly campus life.
Along with the student experience guide mentioned above, there is also a state-by-state guide and a site for unique perspectives and resources regarding safe zones.
This fall nearly 20 million students in the United States will head off to college to start their academic journeys.
Higher education is a monumental accomplishment for students and their families. For students, the endeavor demands sacrifices in time, energy and financial resources. For parents, choosing the right school is paramount to ensure their children are provided a good education on a safe campus.
With more than 4,300 colleges and universities throughout the country competing for your tuition dollar, the choice can be overwhelming.
Luckily, BestColleges.com gives proactive LGBTQ students resources to make informed decisions about their future.
On behalf of LULAC, I would like to congratulate LGBTQ scholars on your important milestone and wish you the best of luck on your selection!
What about All of Us?
Posted on 08/23/2019 @ 02:47 PM
As part of its mission to advance the economic condition, educational attainment, political influence, housing, health and civil rights of the Hispanic population of the United States, the League of United Latin American Citizens (LULAC) has become partners with the All of Us Research Program to promote better health conditions for the Hispanic community. LULAC realizes that our health care system is flawed and still implements a "one-size-fits-all" approach that has not worked for the Hispanic/Latinx community for decades.
The National Institutes of Health launched the All of Us Research Program in May 2018 with the goal of gathering health data from one million or more people living in the United States to accelerate research and improve health. The program takes into account everyone's differences, such as our lifestyle and the environment we live in, to help researchers uncover ways of delivering precision medicine, or individualized prevention, treatment, and care.
While the Latinx community makes up more than 18% of the U.S. population, we only account for roughly 1% of clinical trial participants nationwide. As a result, the medical treatment our community receives is not tailored to our specific needs. One very important thing to understand about medicine is that treatments and prevention strategies are based on research. If the Latinx community isn't adequately represented in that research, we won't have treatments designed with our unique health needs in mind.
One of the most important features of the All of Us Research Program is its emphasis on establishing a diverse group of participants. The program's goal is to have 75% of its participants come from communities that have been historically underrepresented in biomedical research. LULAC encourages participation in the program because it provides the opportunity to help fight disease and improve the health of future generations, tackling some of the health disparities that plague our communities.
LULAC knows that members of our community who are considering participating may also have very valid concerns about sharing their personal health data. But the program's approach to privacy and security has been developed by experts with input from a wide range of community partners. The program understands the importance of protecting its participants' personal information and health data and is taking great measures to do so. The data is encrypted so names and other direct identifiers are removed and replaced with a code. All of Us limits and keeps track of who sees the information and has Certificates of Confidentiality from the U.S. government to help the program fight legal demands, such as court orders, to give out information that could identify participants.
Only approved researchers will be allowed to see data from individual participants. They will be required to register and verify their identity. Each researcher's name, affiliation, and research purpose will be listed publicly. These researchers must agree to a code of ethics before accessing the data.
To participate, you must be 18 years or older and live in the United States. The program wants people from different backgrounds, geographies, ages, and genders. Participants will not receive any type of treatment; thus, they do not need to have health insurance to participate. To be a participant you do not need to be a U.S. citizen or permanent resident and the program will not ask you about your residency or citizenship status at any time.
From the onset of the program, participants have had full control over how much information they want to offer and can opt out of the program at any time. If you decide to participate, you may also be invited to do other activities, but they will not be required. The All of Us Research Program is available in English and Spanish.
LULAC is one of the 30 plus well-known, trusted and respected national community and provider organizations partnering with the program to raise awareness about the importance of participation from our community. It'll take all of us to change the future of medicine and eliminate the health inequality that exists today in our country. The All of Us Research Program is an opportunity to ensure that the Hispanic community is included in research studies that can lead to new understanding and new treatments. Currently, more than 180,000 volunteers have joined as full participants, will you be next?
To learn more visit www.JoinAllofUs.org/together. Para español, viste www.JoinAllofUs.org/TodosJuntos
The New Face of Inequality - Fighting for Technology Access in a Digital Era
Posted on 03/20/2019 @ 02:30 PM
By: Jose R. Aguilar Jr., Education & Youth Programs Intern
To access the internet is to give one the tool to explore the world and open the mind to limitless information. However, this digital access is not spread equally and only favors the few who can afford a high-quality internet connection. It can be said that the ability to interconnect with our world through the use of technology and the internet has pushed us to become a globalized society. With the increasing access to digital resources, our definition of culture is being transformed not only as the sharing of ideas limited by our geographical reach, but culture is now being defined within our mediascape that lives on the internet.
One of the looming concerns about the development of the information age is the distribution of digital resources throughout all communities. The inequality of access to the internet and technology is defined by the digital divide. According to the U.S. Department of Commerce, the digital divide is a socioeconomic inequality in the access to, use of, or impact of information and communication technologies such as the internet. The digital divide will be the next main index of social inequality, as societies advance with better education, medicine, and sustainable environments by utilizing technology as a tool. Particularly, for the case of the Latinx divide, it exists, however not to the extent one might think.
Analyzing the specifics of the Latinx demographic, and their internet use, two subgroups stand supreme in trying to narrow the digital divide. According to a Pew Hispanic Trends research article since 2015 both Spanish-Speaking and Immigrant Latinos have to lead the change in increasing internet access, specifically "Latino adults who report using the internet increased 20 percentage points, up from 64% then to 84% in 2015". Due to the massive push from Spanish-Speaking and Immigrant Latinos, from 2009 to 2015 the number of Immigrant Latinos who utilize the "internet grew from 51% to 78%". However, access to the internet still holds a great disparity with both hardware and network access. Looking at the Latinx demographic only "45% [had] accessed the internet through a broadband home connection [note that number is] 46%" from 2010 to 2015. More surprising is that "80% of Latino adults [access] the internet via a mobile device such as a cell phone or tablet" meaning the Latino market is more susceptible to exploitation for mobile and telecommunication carriers. Furthermore, this inner divide creates a common myth that internet access is equality within itself, but the reality is that having access to a PC and a broadband connection offers more opportunities and advantages that using cellular data. Overall the Latinx continued growth in their internet access despite the economic, language, and accessibility challenges spark the conversation on why Latinx individuals want access to the internet and what for.
Fortunately, with a strategic partnership like Charter Communications, LULAC is able to join the fight for equal internet access and provide our communities access to the internet. Charter has long been a champion for LULAC and our mission to connect our communities. With our technology centers and the help of Charter we have been able to provide free broadband access and computer-related training to students, parents, and low-income individuals around the United States and Puerto Rico. Currently, Charter Communications offers its Spectrum Internet TM Assist (SIA), a program offers High-speed Internet access at an affordable price. Spectrum believes that everyone should have access to reliable, high-speed Internet. To find out more about Spectrum SIA and review the qualification guidelines please visit www.spectrum.com/browse/content/spectrum-internet-assist.html for more information.
Sources: www.pewhispanic.org/2016/07/20/digital-divide-narrows-for-latinos-as-more-spanish-speakers-and-immigrants-go-online/ www.pewinternet.org/2015/11/19/2-job-seeking-in-the-era-of-smartphones-and-social-media